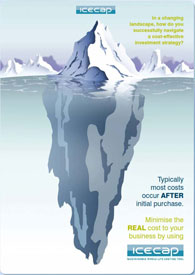 We have developed a unique whole life costing model, which has a wide range of applications for organisations of all types. This represents a unique decision making tool analysing financial costs, energy consumption and carbon emissions and can be used to:
Compare investment options
Independently verify financial projections
Benchmark products and services against alternatives
Verify the environmental performance of products and services from cradle to grave …
Unrivalled in its flexibility, our WLC tool can be applied to projects of any type and duration, be it one day or one hundred years.
A range of clients are using the tool to guide their investment decisions - including material selections in new buildings, location and build costs, refurbishment priorities and Low Carbon technology choices.
On the new Werneth Medical Centre, for example, an extensive ICECAP model identified over £2.3m in cost savings from material specification, based on whole life costing analyses. Savings of over 1,100 tonnes of carbon were also identified.