Sustainable Business & CSR Strategies

In recent years, the most successful companies are the ones who have realised how the good practices they have developed and adopted for reputational benefits can really have a positive impact on the bottom line. Sustainable businesses are the most successful businesses.
If you are new to the world of sustainable business and CSR,  ARB can help turn your initial ideas into a carefully structured and winning corporate responsibility strategy campaign. Our approach ensures an effective approach which:
Helps you develop a sustainable business model which integrates your long-term strategy
Identifies key topics and issues as the focus for your corporate responsibility plan and translate these into active, motivated customers and staff
Structure CSR documents which match your organisation and its ethical business ambitions
Turn your ideas, vision and objectives into compelling narratives based on your vision, and outlining stretching but achievable objectives
Produce a CSR plan that will convince your stakeholders
Identify and develop projects that deliver positive, long-lasting change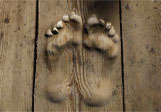 If you already have a CSR strategy, but are looking to boost its effectiveness, we can work with your senior management team to develop effective campaigns to maximise stakeholder engagement, translating organisational goals into a focused, results-oriented CR action plan.