Environmental Management Systems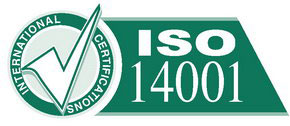 ISO 14001 is the internationally recognised standard for the environmental management of an organisation. It can be used by organisations of any size and in any sector.
Adopting a formal EMS offers the following benefits:
Better environmental management = reduced waste and energy use
Improved efficiencies cut running costs
Demonstrate legal compliance and enhance business opportunities
Greater stakeholder and customer confidence
Prepare for future challenges effectively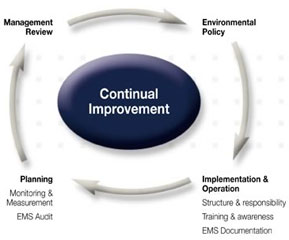 Senior management buy in is essential for effective environmental management .We work with staff throughout the organisation to ensure everyone understands the process and the benefits, and are fully on board. An effective EMS has the potential to add sustainable value to any organisation.
The development and implementation process follows the classic management system cycle of PLAN-DO-CHECK-ACT. Our Initial Review will identify the significant environmental aspects of the organisation and establish main tasks / resources required.
For smaller organisations, a simpler implementation process is often possible and we can tailor all aspects of the system to suit your needs and ensure you manage these issues effectively and efficiently.